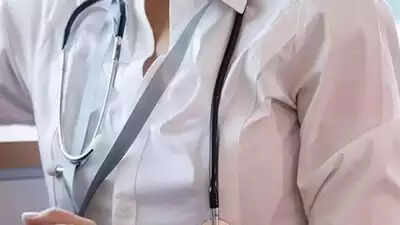 Lucknow: Samajwadi Party chief Akhilesh Yadav on Monday targeted the Uttar Pradesh government over the cancellation of advertisements for the appointment of doctors in the state. "You issue advertisements and then cancel. Advertisements for the posts at Cancer Institute and a medical institute in Saifai were issued and canceled.
"What is its reason? Are you waiting for someone to complete the course and fill the post with him," Yadav, who is the leader of the opposition in the UP Assembly, said?
In his reply, Deputy Chief Minister Brajesh Pathak, who holds the health portfolio said, "I agree with your concern. I will talk to officers today itself and try to find out why this happened". Replying to another question regarding functional trauma centres in the state, Pathak informed that at present there are 36 trauma centres in 35 districts.
"Of the 36, three are active, 28 are partially active and five are inactive," he said.
Meanwhile in the Legislative Council, SP members staged a walkout over the issue of implementation of the old pension scheme for employees. The government in its reply said it was not possible to implement the old pension scheme.