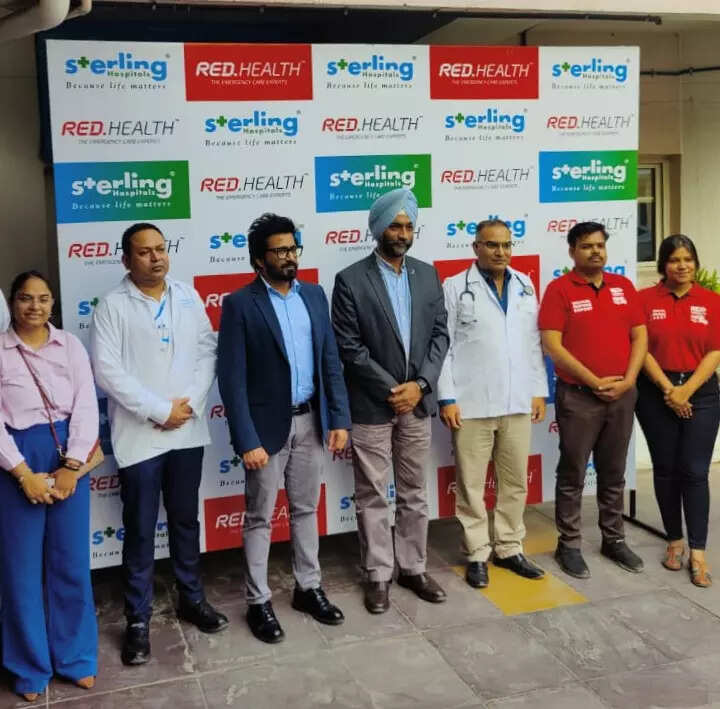 India: Sterling Hospitals, Gujarat is collaborating with RED.Health (StanPlus) to provide aid and enhance the emergency response and care facilities in its hospital Ahmedabad, which has a 350 bed capacity. The company has already deployed 11 RED ambulances in the city and further plans to expand its services in Vadodara, Gandhigram, Rajkot, to integrate a wider network.
RED.Health hopes to respond to all emergency calls on behalf of Sterling hospital in five seconds and also assures to provide 8-15 minutes ambulance services to its patients. It will undertake all necessary functions, including vital sharing and triaging, to reduce patient trauma and anxiety.
Commenting on the partnership, Dr Simmardeep Singh Gill, MD and CEO, Sterling Hospitals said "We are elated that we have entered into a partnership with RED. Health to manage our emergency services. With their expertly trained paramedics and prompt response mechanism, we are confident that RED.Health will undoubtedly contribute to enhancing our emergency and care facilities, further solidifying our position as a provider of top-notch patient care".
Adding to the above sentiment, Prabhdeep Singh, Founder and CEO RED.Health said "We are committed to bringing standardization to India's emergency response infrastructure by integrating a technology stack and adding more state-of-the-art vehicles across India. The partnership is a strategic step to widen our ambulance network in the city and reach patients within 15 minutes."