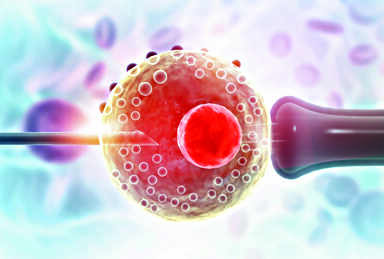 BENGALURU: A 33-year-old woman, who came to Bengaluru from Switzerland for IVF treatment, was in for a harrowing time when she found that negligence at a laboratory resulted in the biopsy sample turning unfit for testing. While the hospital offered the procedure free whenever she visited India again, the woman approached the consumer court and won a refund of her flight tickets and a compensation of Rs 35,000.
The Karnataka woman got married in 2011 and settled in Wil City, Switzerland. The woman wasn't able to conceive, and an attempt at IVF failed. The couple contacted a doctor at a Bengaluru hospital , who advised the woman to fly down and undergo IVF procedures.
The woman arrived in Bengaluru on March 19, 2018 and got admitted to the hospital four days later. She paid Rs 43,839 and flew back to Switzerland. The hospital said the result would be shared in 10 days.
A few days later, the woman's husband received a call from the doctor stating that there was medical negligence at the laboratory and the sample was unfit for testing. The doctorinformed them that she will convince the hospital management to provide a refund of all expenses including for travel. But when the woman called the doctor on May 26, 2018, she was informed that the hospital wouldn't pay but was willing to redo the procedure free of charge if she visited India again.
In the consumer forum, the hospital said the doctor noticed a small endometrial polyp in a certain area and advised her to undergo a diagnostic hysteroscopy procedure. It said a biopsy sample was taken for evaluation, but its viability was lost due to improper storage.
On April 29 this year, the consumer forum held that the hospital had been deficient in its service, and ordered it to refund the airfare of Rs 47,991 with interest.