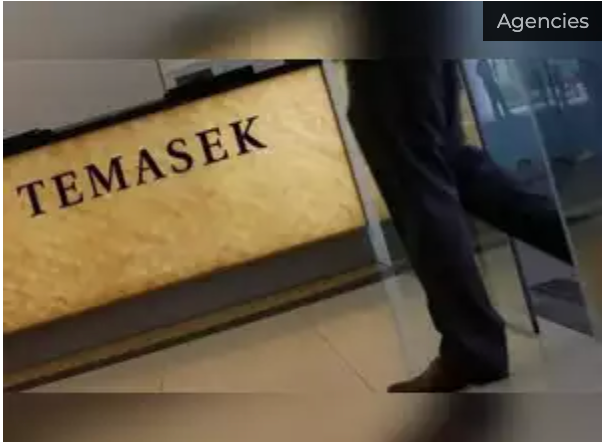 Singapore's sovereign fund Temasek Holdings is in advanced talks to acquire a minority stake of 15-20% in Cloudnine, a chain of women, childcare & fertility hospitals, said two people aware of the development. Temasek is likely to invest about ₹500 crore, valuing the Bengaluru-based hospital chain at ₹3,000 crore.
Besides Temasek, existing investor NewQuest Capital is also investing about ₹200 crore and increasing its ownership in Cloudnine. Temasek will acquire a stake through Sheares Healthcare – its wholly-owned healthcare platform.
True North (erstwhile India Value Fund Advisors or IVFA) is the largest shareholder in Cloudnine with about 36% stake, while other investors NewQuest and Sequoia together hold about 35% stake; promoters hold about 10-15% stake, while the rest include ESOPs.
Temasek and NewQuest spokespersons declined to comment while a mail sent to Cloudnine did not elicit any response.
Based in Bengaluru, Cloudnine was founded by neonatologist R Kishore Kumar with his team of three co-founders – Rohit MA, M Ramachandra and Vidya Kumar – in 2006. Cloudnine is spread across 16 facilities in Gurgaon, Noida, Chandigarh, Panchkula, Chennai, Mumbai and Pune. The specialties of the hospital chain include maternity care, gynaecology, paediatrics, neonatology, fertility and stem cell banking.
With the primary capital, the company plans to set up more units across various tier I cities – new hospitals in Bengaluru, hospitals each in Chennai, Delhi and Chandigarh.
The company had raised ₹100 crore ($16 million) in its second round led by Sequoia Capital and Matrix Partners India in 2013. Matrix Partners had invested ₹45 crore in the company in 2011 and sold their stake to NewQuest in 2021. Later, IVFA had invested about ₹400 crore ($60 million) to acquire the significant minority stake in 2015.
In February last year, Cloudnine had filed a draft red herring prospectus (DRHP) for its initial public offering (IPO) to raise around ₹1,200 crore. However, the IPO plan has been postponed due to the market volatility.