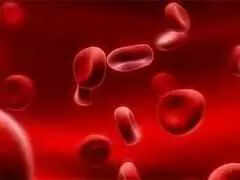 Kolkata: The state health department has made it mandatory for government hospitals to test pregnant women visiting government health facilities for antenatal check-ups to rule out thalassaemia and sickle cell disease on Wednesday. The department has tagged all government hospitals across the state with Thalassaemia Control Units (TCU).
Five medical colleges in the city – IPGMER, Medical College Hospital Kolkata, Calcutta National Medical College, NRS Medical College, RG Kar Medical College and Calcutta School of Tropical Medicine – will conduct the screening.
Hospitals will collect blood samples from each pregnant woman during antenatal check-up. The sample will be forwarded to the tagged TCU for a High-performance liquid chromatography (HPLC) test, which can detect traits of thalassaemia or sickle cell disease, health department sources said.
"Thalassaemia screening during pregnancy was done by TCUs but now, it'll become mandatory for all hospitals to collect samples from every woman coming for antenatal check-up. This is a step towards reducing the thalassaemia burden in the state," a health official said. Health officials also said about 10 per cent of Kolkata's population are thalassaemia carriers. Health experts said that if an expecting mother is found a thalassaemia carrier, the husband will be screened next.