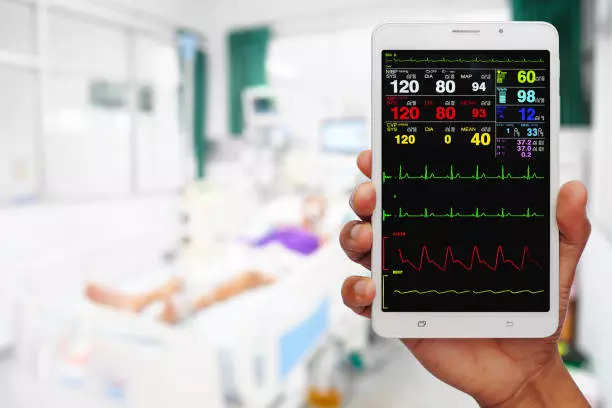 New Delhi: India has recognized the importance of primary healthcare early on, but fully implementing it has posed challenges, particularly in rural and remote areas. Despite 86 per cent of medical visits being from rural populations, the majority must travel more than 100 km to access health care and public health facilities. A recent survey has revealed high infant mortality rates (IMR) and maternal mortality rates (MMR) in India compared to other BRICS nations (30/1000 live births and 7.3, respectively). The existing health system's inefficiencies are further highlighted by urban-rural and inter-state disparities.
To reduce and overcome the existing barriers, the Indian government has recognized mobile medical units (MMUs) as a valuable supplement to the existing public health system, and they are being extensively used to reach the poor and marginalized rural population in India. The Indian government has employed the provision of Mobile Medical Units (MMUs) in every district across the country as a key strategy to strengthen healthcare facilities and make healthcare more accessible to the rural population. As part of the National Health Mission (NHM), 1100+ MMUs are currently operational in over 300 districts to provide healthcare services in difficult-to-reach areas. In addition to MMUs, emergency response vehicles and ambulances are available for referral transport services in 18 states throughout the country. Charitable organizations and NGOs have also implemented a diverse range of MMUs to provide healthcare services.Technology's Role in Improving the Efficiency and Effectiveness of Mobile Medical Units (MMUs)
The use of technology can significantly enhance the effectiveness of MMUs by providing greater efficiency and effectiveness in delivering healthcare services.
One of the primary benefits of technology in MMUs is the ability to store and manage patient information more effectively. Electronic health records (EHRs) can be used to keep track of patient histories, test results, and other critical information. This can help healthcare professionals make more informed decisions and provide more personalized care to patients. EHRs can also help reduce the time and resources required to transfer medical records between facilities and ensure that patients receive continuity of care, regardless of where they are treated.
Another way technology can enhance MMUs' effectiveness is through telemedicine. Telemedicine enables healthcare providers to connect with patients remotely, using digital platform, mobile devices, and other digital technologies. This can be particularly useful in areas where access to medical facilities is limited or in emergency situations where quick decisions need to be made. Telemedicine can also help reduce the burden on medical staff and improve efficiency by allowing doctors to provide consultations without physically being present at the MMU.
Mobile apps can also be used to enhance the effectiveness of MMUs. These apps can provide patients with information about common health issues, help them track their symptoms, and offer personalized advice on how to manage their conditions. These apps can also be used to schedule appointments, remind patients of medication doses, and send alerts to healthcare providers in case of emergency. This can help ensure that patients receive timely care and prevent minor health issues from becoming major medical problems.
Finally, technology can be used to improve the logistics of MMUs. Real-time tracking systems can be used to monitor MMUs' locations and ensure that they are deployed to areas where they are most needed. These systems can also be used to optimize routes and reduce travel time, allowing healthcare professionals to see more patients in a given time. Additionally, using GPS tracking, patients can be notified when the MMU is about to arrive in their area, reducing waiting times and making the experience more convenient for patients.
Conclusion
In conclusion, technology has the potential to significantly enhance the effectiveness of MMUs in India. By leveraging digital technologies such as EHRs, telemedicine, mobile apps, and real-time tracking systems, healthcare professionals are and can provide more personalized care to patients, improve the efficiency of healthcare delivery, and ensure that patients receive timely care, regardless of their location. With the continued development of these technologies, we can expect to see even more advancements in the field of mobile healthcare in the coming years.
Vikram Thaploo, CEO, Telehealth, Apollo Hospitals Enterprise Limited
(DISCLAIMER: The views expressed are sole of the author and ETHealthworld does not necessarily subscribe to it. ETHealthworld.com shall not be responsible for any damage caused to any person/organisation directly or indirectly.)