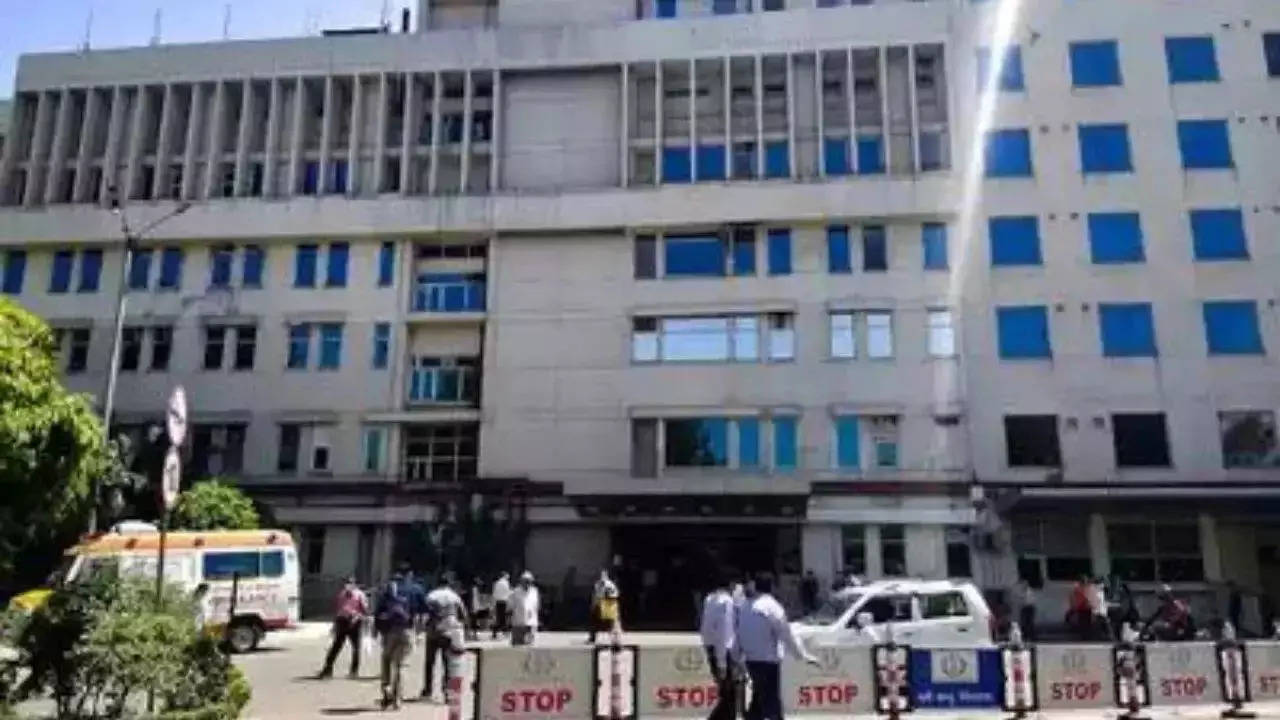 New Delhi: The unique model of functioning of the Sir Ganga Ram Hospital here should be replicated all over India, Delhi University Vice Chancellor Yogesh Singh said on Thursday. He attended the 68th Founder's Day celebrations at the premises of the hospital which was set up in Delhi in 1950s.
The original Sir Ganga Ram Hospital was established in Lahore in 1921.
"I have seen this hospital very closely as a patient, attendant and visitor. I am pleasantly surprised and happy to know that all consultants of this hospital contribute 20 per cent of their earnings back to the hospital.
"It needs real dedication and commitment to run good healthcare institutions like Sir Ganga Ram Hospital," a statement issued by the hospital quoting Singh said.
In his address as the chief guest, he urged healthcare institutions to show kindness, passion and goodness towards the poor who get neglected.
"Contribution and growth of healthcare and education sectors is most important in growth of India's GDP. I firmly believe the unique model of Sir Ganga Ram Hospital should be replicated all over India… open more branches to serve patients all over India. Replication and expansion of the Sir Ganga Ram Hospital is the need of the day," he said.
Sir Ganga Ram Trust Society, Board of Management, consultants and staff of the old hospital celebrated the occasion. The celebrations started in the morning with garlanding of the statue of Sir Ganga Ram.
Later in the day, the DU VC distributed meritorious and long service awards to staff and doctors of the hospital. A cultural programme was presented by students of the School of Nursing, the statement said.
"I am proud to say that our hospital apart from producing talented faculty for its own use is also a nursery for providing talented doctors for delivering health care services across the country.
"All over India, doctors trained from Sir Ganga Ram Hospital are working successfully in various capacities," Dr D S Rana, Chairman, Sir Ganga Ram Trust Society, said.
Sir Ganga Ram, an engineer by profession, was born on April 13, 1851, at the Mangtanwala village of Punjab Province during the British rule. The place is currently in Pakistan.
He graduated from Thomason College of Civil Engineering in 1873. In 1921, he established the Sir Ganga Ram Hospital in Lahore which still functions with the same name, and is a 500-bed hospital affiliated with the Fatima Jinnah Medical University.
He died on July 10, 1927 in London. Sir Ganga Ram Hospital in Delhi was inaugurated in 1954 by then prime minister Jawaharlal Nehru and is today a 800-bed multi-speciality, tertiary care hospital, the statement said.