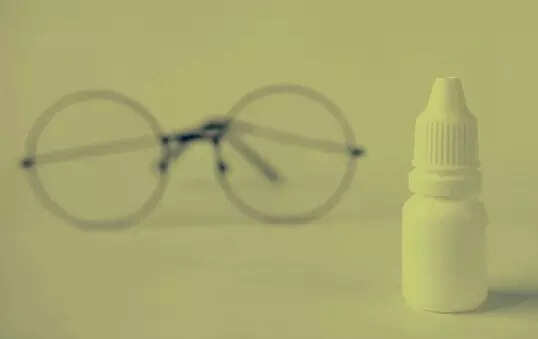 Viatris Inc. (formerly Mylan Labs) has agreed to acquire Famy Life Sciences – the eyecare (ophthalmology) business of Taparia family for a total cash payout of around Rs 2,460 crore ($300 million). The Taparia family, which had owned Famy Care Group, will retain the non-ophthalmic business which they will continue to grow, said a company statement.
This is the Group's second value creation in the healthcare space, after selling Famy Care which consists of women's healthcare business to Mylan for Rs 5,000 crore in 2015.
The ophthalmology portfolio consists of six new chemical entities (NCEs or molecules) that are under phase 3 trials and will be developed further by the Viatris. The remaining oncology and dermatology business will be demerged into a new entity named Famy Pharma.
In 2020, Mylan N.V. had combined the business with the spun-off Upjohn Business of Pfizer Inc. to form Viatris Inc.
Famy Care was started by JP Taparia and currently run by sons Sanjeev and Ashutosh.
After selling Famy Care, the Taparias re-entered into the pharma business in 2017 with Famy Life Sciences. Famy Life Sciences is an innovation-led drug development platform, with a strong ophthalmic portfolio of phase 3 clinical assets in diseases such as Dry Eye, Presbyopia and Blepharitis amongst others. These are unmet/under-served needs that can provide relief to large patient populations. About 18 million people in the US itself get diagnosed with dry eye annually, added the statement.
"We started focusing on the innovation space a few years ago given the large opportunity. Viatris has been an excellent partner & this transaction creates a strong demonstration of value creation for an Indian company in the global innovation life sciences space," said Sanjeev & Ashutosh Taparia, promoters of Famy Life Sciences.
"The idea was to bring best in class molecules to patients. Building this ophthalmic portfolio has been very exciting and we see tremendous opportunities in the healthcare space that we will continue to pursue," said Nidhi Agarwal & Anjali Biyani, directors at Famy Life Sciences.
In February, Viatris Inc. had sold its biosimilars business to Biocon Biologics, a subsidiary of Biocon Ltd. for a consideration of up to $3.335 billion, including cash up to $2.335 billion and Compulsorily Convertible Preference Shares (CCPS) in BBL, valued at $1 billion.
Viatris had sold global commercial infrastructure in developed and emerging markets along with global biosimilars business with an estimated revenue of $875 million and EBITDA of $200 million for CY 2022.
In the past, Mylan had done multiple large buyouts in India. In 2007, it acquired Hyderabad-based Matrix Laboratories, for $736 million. Mylan had acquired Bengaluru-based Strides' unit Agila Specialities, maker of off-patent generic injectable medicines catering to oncology, for $1.6 billion (Rs 8,700 crore).